Courses
Upcycle Waste to work Courses
Upcycle has developed a waste management training platform to be incorporated as part of your Company Strategy to ensure that sustainability is incorporated into your business practices. As landfills are no longer a viable solution to our waste management strategy it is absolutely necessary to educate and raise awareness about the significance of waste and alternative ways of managing it.

There is a Waste Management Policy that guides Companies when it comes to waste. So as a means to encourage staff, community and customers regarding their responsibility to the planet and our fellow community members, we have developed comprehensive waste training courses.
Upcycle's waste training courses incorporates and demonstrates the 3 R's (Reduce, Reuse, Recycle) principle, it encourages making disposal the last resort as an effort towards the Company's zero waste to landfill site approach.

The training incorporates recycling as your first port of call, it explains in detail the ways and means of making this a very easy and sustainable means of reducing your carbon footprint. We do however realize and understand that recycling is not the most effective way to dispose of waste as it has in itself a set of challenges that are not beneficial to Mother Nature or her people.
Upcycling is the step before recycling and reduces the chance of waste ending up in a landfill and postpones the time before it is recycled. What Upcycle serves to do is to show people that in reusing a product for another purpose it reduces the need to manufacture something from new raw materials. Your waste product can be a solution to saving water or feeding a family.
Types of training:
Core
.
To have the ability to look at any waste product and create useful and sell able items it's advisable to develop a good crafting knowledge and understanding of all craft methodologies. The core training cover a variety of tools, techniques and applications of various crafts and levels ensuring the skills to create unlimited items are obtained and retained.

• Can be done anywhere and don't need a centre
• 6 weeks of general upcycle skills learning how to use various waste items and tools in different ways.
• Each week is a different waste product. Plastic, tin, paper, glass, electronics, fabric
• This is a skills learning programme and not a product manufacturing or specialization course
• This course can be done without having to move on to a specialized course
Specialized
The course is very detailed and takes you from the absolute beginnings of a waste product and develops ideas and inspiration based on the type of waste you are working with. Our basic core course builds creativity and gives an entire new perspective on what can be done with waste while the specialized course build even further on the core structure you have learned and develops specialized products and techniques.
This course is often done as an SED project with the help of a corporate to set up a training facility for its community to have a space for the Upcycle crafters to work and trade from once completing the course.

• Training centres are established per specialized course
• Premises of 200 square meters or more needed to training 10 candidates at a time
• Specialised equipment need to be purchased for the centre i.e Machinery and equipment, per 10 candidates.
• Materials that are donated to projects need to be transported at the Centres cost.
• Lunch and stipend is dependent on project specification
• Marketing and sales of product is dependent on centre requirements
• Post training mentorship and access to centre and waste materials are dependent on project
Core upcycle Course
Core course 1 x 6 week module

• Each week is a different waste product. Plastic, tin, paper, glass, electronics, fabric
Specialized courses
Sewing courses 4 x 6 week modules
• Each subjects starts off with a core waste upcycle module
• Basic sewing and hand sewing skills course
• Machine use and skills course
• Soft furnishings and décor course
Woodworking course 4 x 6 week modules
• Each subjects starts off with a core upcycle module
• Basic woodworking, furniture restoration
• Fundamentals wood working , basic upholstery
• Paint techniques and finishes
Glass work course 4 x 6 week modules
• Each subjects starts off with a core waste upcycle module
• Cutting glass and polishing, machine usage and application
• Sandblasting
• Lamps, wiring electrical applications, mosaic
Paper 4 x 6 week modules

• Each subjects starts off with a core waste upcycle module
• Paper mache, flowers and fripperies
• Sculpture.
• Advanced paper techniques
Take a look at our products pages to get an idea of what has already been created and of some of the skills that will be learnt in the courses.
PET plastic:- more info here


Soda tins:- more info here


Paper:- more info here


Milk bottle:- more info here


Coffee tins:- more info here


Wood:- more info here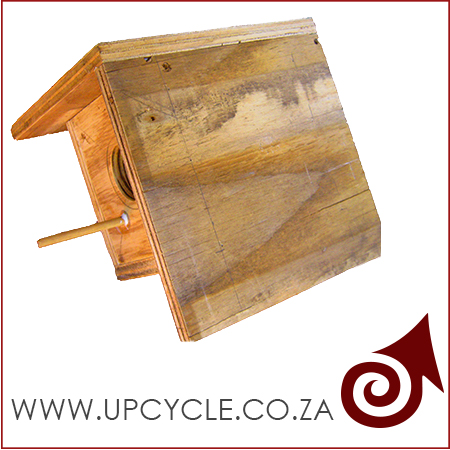 Glass:- more info here


Plastic packets:- more info here


Tetra pack:- more info here


Glass bottles:- more info here


E waste:- more info here


Bottle tops:- more info here