Nedbank trashion show
Taking fused plastic one step further into a stunning designer vampire coat for the Nedbank Trashion show!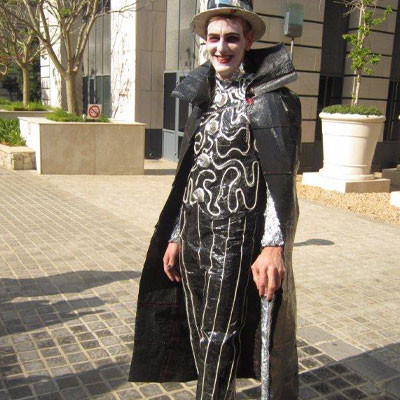 ---
RMB Bank
We were asked by RMB bank to build a pair of large legs as props for a set they had in mind for one of their directors.... It's a long story and I am not sure we should disclose too much info, so I'll let the pics talk for themselves. The legs were made from recycled large bubble wrap. The type you get your printer cartridges in. The problem with this type of plastic is its a mix of two plastics making to impossible to recycle in South Africa. We just dont have the processes sorted yet for this type of plastic...!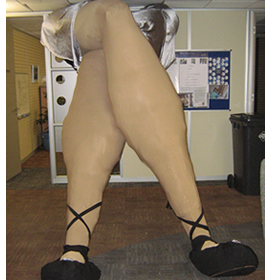 Nowens Carpets
Book covers made from rolls of offcuts from manufacture.

---