There was an initial clean up of illegally dumped waste done by the Johannesburg Roads Agency,
City Parks and Pikitup. They simultaneously cut back the tremendous amount of overgrowth in
the area. Then, on the day, the Upcycle team, together with local residents cleaned the waste
that was left.
Staff from Thaba Eco Hotel joined Upcycle and the local residents for a day of tree planting.
A big thank you to City Parks, who delivered 50 fruit trees for planting.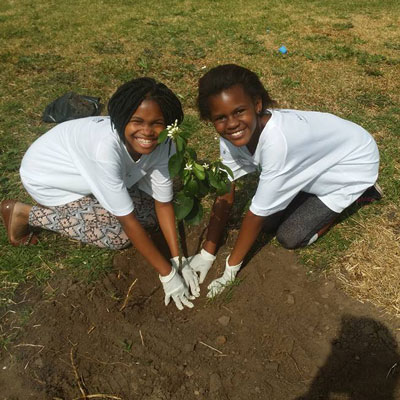 Upcycles primary reason, other than cleaning and planting, was to teach local children in the
area, that waste can be turned into an enjoyable art project. Upcycle helped some kids to
draw outlines and then everyone got stuck into painting.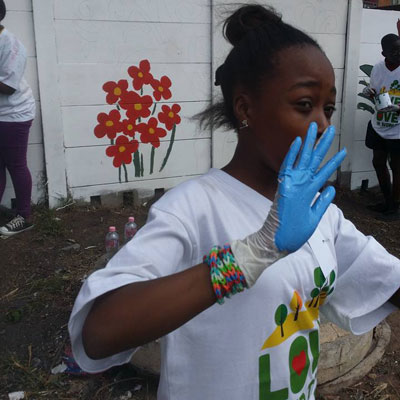 To take the challenge slightly further, kids were taught how to create the most beautiful and
spectacular flowers using the plastic bottles they had collected. Miss Earth was surprised and
delighted to receive her incredible bouquet of flowers.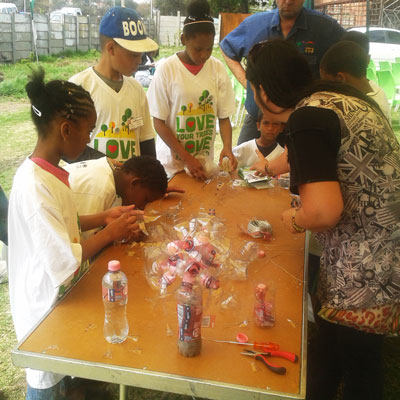 Though we did not finish the wall and the project on the day it will not end there, but already there are plans for all of us at Upcycle and the other parties involved to return to continue the wall along that entire stretch of the road, this will include clean up by both Pickitup and City parks
Upcycle, together with Pikitup and City Parks hope to make this an annual event.