What you need to Upcycle your picture frame:
• Wooden Picture Frame
• Photographs
• Masking Tape
• Dala Quick Cracks
• Black PVA
• White PVA
• Wood Filler
• Paintbrush
• Dala Hard Varnish
Step 1
Attach masking tape to the glass on the frame.
If you are using an old wooden frame, sand the frame and use wood filler to fill any cracks or
crevices.
Step 2
Sand the frame where you placed the wood filler with 350 grain sand paper to smooth down the
wood filler.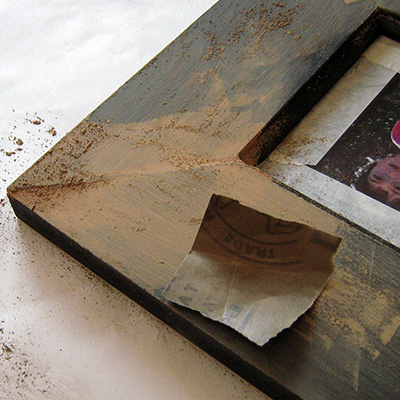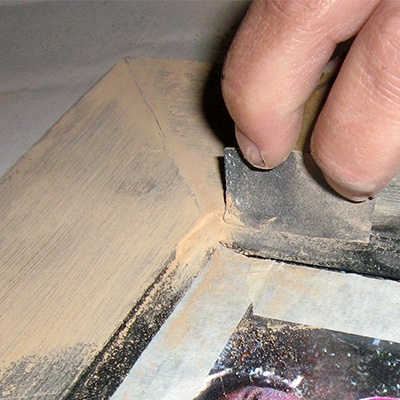 Step 3
Paint the picture frame with white PVA paint. Apply two to three coats. Ensure the white paint
has a solid coverage.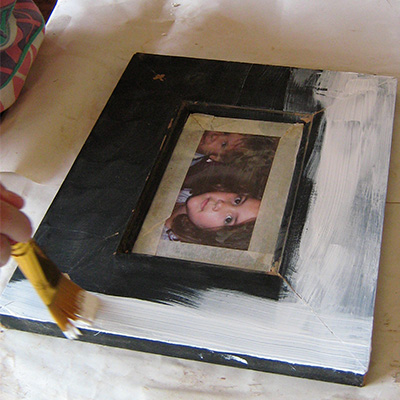 Wait to dry, and then sand the picture frame lightly.
Step 4
Wipe picture frame with a damp cloth.
Step 5
Using a stiff brush or decoupage sponge applicator, apply a layer of Dala Quick Cracks. Ensure
the entire area where you want cracks to appear is covered. Leave it to dry for 4 to 5 hours,
or preferably overnight.
The Dala Quick Cracks is quite thick, that´s why we use the sponge. Bear in mind that the
thicker the Dala Quick Cracks is applied, the longer it will take for the cracks to form.
When the Dala Quick Cracks has dried, this will form a shiny layer on your picture frame.
Areas that are not shiny are areas that Dala Quick Cracks was not applied to.
Step 6
Paint the contrasting colour on top of the picture frame with a solid finish. We selected
black. It is of utmost importance to apply the black paint quickly with one stroke then move
onto the next section. The reason for this is that Crazy Cracks responds almost immediately by
forming cracks. This means that you cannot touch up your picture frame with paint as an
additional layer will cease to produce cracks.
Do not be despondent if you don´t see cracks appearing. The product is working and with a bit
of patience you will see the white paint crack through the black paint.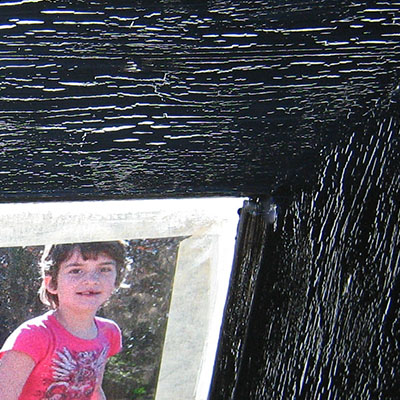 Leave to it dry preferably overnight to complete the cracking process.
Step 7
When completely dry and cracked, use a soft bristled brush to paint a layer of Dala Hard
Varnish. Leave to dry 2 to 3 hours between coats. Apply another 4 to 5 coats for a perfect
finish.
Step 8
Once dry, remove the masking tape from the glass section of your photo frame.
Insert your photograph - and there you go!