Upcycle Orange Farm project -day to day
After our initial introduction, meeting and arranging of the space to start training at we invited a group of 20 candidates to partake in our exciting training course.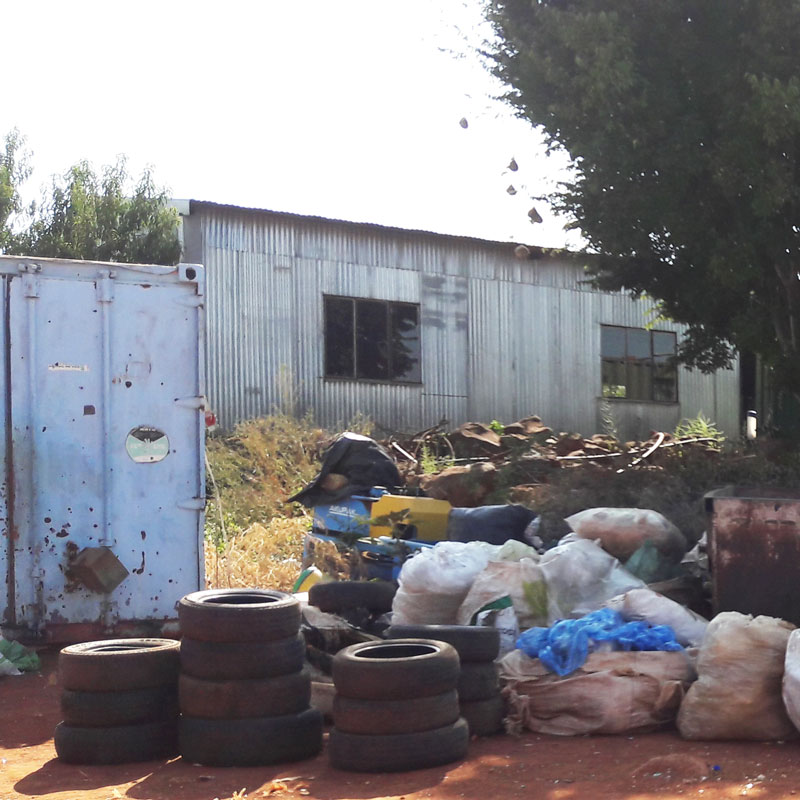 We arrive at the recycling center in orange farm and have a look around and establish what we have to work with and where we will set up our training. Our first challenge is going to be tables and chairs for the candidates to work at. This recycling center is pretty organized and has a lot of random stuff that they cannot recycle as often as the standard plastics and paper. Some stuff has to hang around a while longer or until someone finds a value in the products. As this was the case with some of the tires lying around we decided that our first training day would start with the community making the chairs they would be using in the following months.
Right, all we need now is some rope for the top of the chairs but this is not that easy to come by, so we need plan B. After chatting to friends and colleagues in the upcycling industry my awesome friend, Bianca, offer us some billboard banner strapping!! Strong, sturdy and will do the job!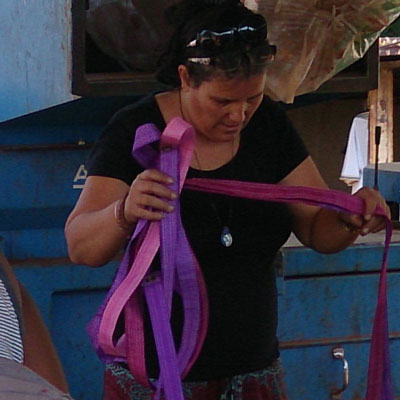 I borrow a drill from my husband, get whatever rope I can find and we ready to start!
Read more: Upcycle Orange Farm project -day to day