Rosendal (Dihlabeg Muncipality) is a small farming town and arts colony 43 km north of Ficksburg in the Free State province of South Africa which was founded in 1908. It has become a popular tourist destination, known for spectacular scenery, including the surrounding mountains, and is home to a community of artists and small business owners. Rosendal-Mautse is a pleasant and relaxed place to live and people here still know each other.
Upcycle was in Rosendal for its winter festival as well as woman's day, invited and welcomed by the locals to provide 3 workshops to the children of the area. The concept of the Workshops was to introduce "Upcycling" to the children as not only a green activity but as a possibility of income for the impoverished area. Majority of local employment is with the farmers of the area however there is a very high unemployment rate near 70% - 80%, this is something that they are desperate to amend; with this propose in mind they invited Upcycle to come provide workshop to some of the local kids teachers and parents.
Saturday 8th August we spent time with the kids from Mautse Primary School and volunteers of the "Save the Children" group in the area. These volunteers are made up of parents and teachers from the local school. They gave up some of their time to arrange and supervise the children so we could spend time with them.
Our facilitators took the opportunity to show them how to make a beaded curtain from bottle tops and a gift box from a toilet roll. These 2 activities help teach fine motor skills and at the same time show them the diversity of waste when you look at it in a different way.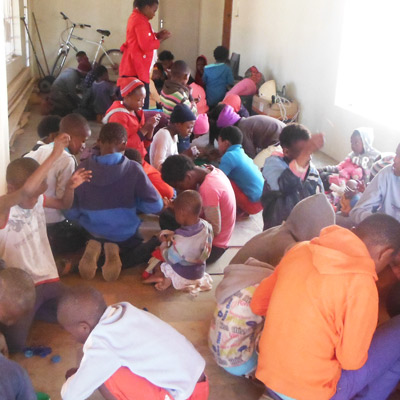 Monday 10th August we had some more fun with children from another local group who are dedicated to helping the kids who have no parents or teenage headed households. We took 70 kids from this local group and amazed them with the simple act of making bottle top strings from common waste.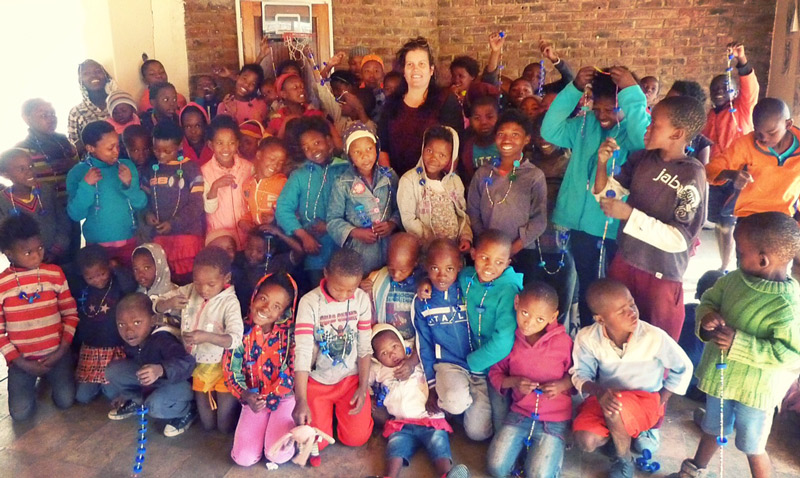 Tuseday 11th August one final workshop with teachers for the local school introducing to them the concept of Upcycle and that some simple yet fun ad effective gifts can be made from waste. We took the opportunity to highlight the fact that there is value in waste beyond that of recycling.